Solutions
No task is too big or small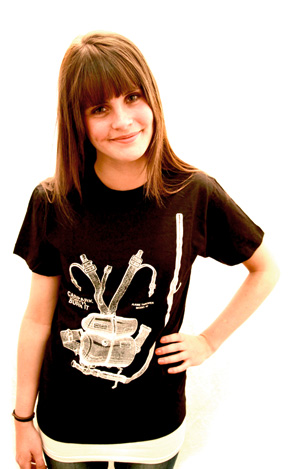 Target Merch can offer and produce more or less anything, the sky's the limit. Among a lot of other things, we have experience with production of t-shirts, hoodies, children's/baby clothes, girlies (girl t-shirts), skirts, shorts, fabric labels, bags, panties, boxer shorts, towels, shopping bags, jackets and shirts.
We print t-shirts for both new upcoming bands, as well as clothing lines for the country's greatest music artists (eg. Carpark North, Magtens Korridorer, Malk De Koijn, De Eneste To & Kashmir) and music festivals (eg. Grøn Koncert, Stella Polaris, Skive Festival & Copenhell).
Besides the music industry, we've also produced clothes for breweries, trade fairs, boarding schools, sports clubs & gyms. No task is too specialized or traditional for Target Merch.
Target Merch cooperates with some of the biggest and most experienced textileprinting companies in the world. We have competitive pricing on the most well known merchandise/clothing brands as Fruit Of The Loom, Gildan, American Apparel, Stedman, Hanes, Continental, Russell, B&C, Tultex and many more.
For more, contact us at: +45 71 70 36 66 or e-mail us at info@targetmerch.dk for noncommittal quote.
You can also hear about the possibilities of selling your merchandise at events, trade fairs and live concerts, sales to retail- and web-stores and establishment of your own web shop.